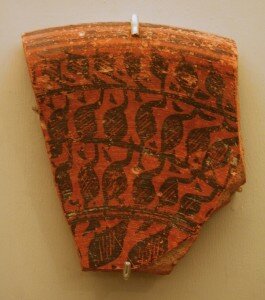 Razib pointed us to the Harappa Ancestry Project, which is currently recruiting individuals of south and central Asian descent who have been genotyped by 23andMe, in an effort to fill in some of the notable gaps in the coverage of this region in maps of genetic ancestry. This effort follows on the heels of two similar projects focusing on individuals of European ancestry, Dienekes Pontikos' Dodecad project and David Wesolowski's Eurogenes BGA project. Both of these projects were featured in a recent article in Nature. Data from Genomes Unzipped members has been incorporated into both of these projects; if you're a 23andMe customer willing to share your data, be sure to drop by and check them out. [DM]
For UK readers, there is currently an interesting TV show up on BBC iPlayer entitled Mad and Bad: 60 Years of Science on TV, which charts how science documentaries and science fiction have portrayed science, scientists and technology from the earliest days of television up to the present. One of the main themes was the conflict between the formal and usually old scientists looking for substance, and the media professionals who were looked for exciting fizzbang science. The somewhat heartening conclusion was that a new crop of scientists, such as Alice Roberts, Marcus du Sautoy and Brian Cox, have managed to reconcile these two strands, writing and presenting their own shows with a charisma that challenges that of professional TV presenters.
I was somewhat disappointed to see how little genetics, even the Human Genome Project, entered the public consciousness, compared to astronomy and natural history, and when it did it was mostly the "Will Genetic Engineering Will Doom Us All?" style story. However, for those interested in the portray of science in general, this show is well worth watching. [LJ]
A recently published survey of recipients of direct-to-consumer genetic testing continued to create discussion this week. John Tierney has a fantastic piece in the New York Times dissecting the implications of the study, and deriding the "paternalists" who have argued that these tests should only be provided through clinicians to protect people from psychological harm; as Tierney notes, the survey suggests that receiving genome scan results has almost no impact on distress levels. A somewhat more conservative take was provided by Allie Janson at The DNA Exchange, who pondered the implications of the study's findings for the future of genetic counselling. [DM]
An article in the Jewish Daily Forward this week discusses DNA tests for Jewish ancestry, and those who have taken them. Genomes Unzipped member Joe Pickrell features in the piece, discussing his unexpected discovery of Jewish ancestry following analysis of his own 23andMe data. [LJ]
Daniel moved his other blog, Genetic Future, to a new home over at Wired Science. His first post at Wired takes a critical look at a recent study suggesting that specific genes affect the friends we make. [LJ]
The pot at the top of the post is from the wikipedia page on the Harappa archaeological site. Luke thinks the pattern looks like DNA, but Daniel disagrees.