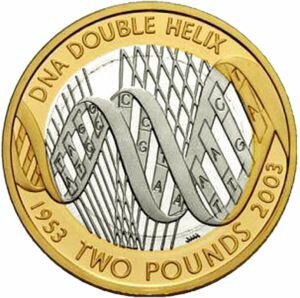 This is a guest post by Teresa Finlay. Teresa is a PhD student at Cesagen, Cardiff University, studying with Adam Hedgecoe and Michael Arribas-Ayllon. A background in cancer nursing and a degree in human biology informed Teresa's interest in the public's use of direct-to-consumer genetic testing to 'self-screen' for disease risk. She recently secured funding from the ESRC to research users' and genetics clinicians' experiences of DTCGT in the UK. If you are a UK resident who has used a DTC genetic test, or a clinician whose patients have used these tests, then you too can get involved in the research.
Direct-to-consumer genetic testing (DTCGT) has been freely available on the Internet for more than five years, despite concerns from the professional community. Companies marketing these tests (such as 23andMe and deCODEme) claim they are empowering people to make healthy lifestyle choices, and frequently draw on the principle of autonomy as a central argument. This position is confirmed elsewhere by those who view genomic knowledge as an individual right, including many of the bloggers at Genomes Unzipped. Other scientists and clinicians express skepticism about the clinical validity and utility of DTCGT, and raise concerns about the potential for anxiety and inappropriate testing. These debates highlight the importance of research into the motivations and actions of DTCGC customers, but research to date remains very limited, and has mostly been performed on customers in North America. The UK, with its large state-run National Health Service and relative lack of private health insurance and providers, is likely to face unique challenges and situations as DTCGT becomes more common. The paucity of research on UK customers indicates the need for a detailed UK study examining users' and clinicians' perspectives in order to establish the long-term implications of DTCGT. This post outlines what is currently known about DTCGT, fills some gaps in the UK context and outlines a research project involving users and clinicians in the UK.
Curiosity about personal genomes, genealogy and the desire for information that may lead to healthier lifestyle choices are cited as the three main reasons why people seek DTCGT. Most studies on DTCGT users to date have been from North America, have mostly not been representative of the population, and the majority have sought hypothetical or provisional opinions about DTCGT (see this review by Goldsmith et al 2012). The only survey of UK residents (drawn from the TwinsUK register by Cherkas et al 2010) found that 13% of its participants were aware of DTCGT, but the authors suggest that uptake may rise as DTCGT becomes cheaper.
While some claim that DTCGT embodies a novel shift from medical hegemony to a market-oriented system, others are apprehensive about the lack of involvement of the medical profession and the difficulties of interpreting probabilistic information. The potential for these issues to undermine the public's confidence in the healthcare establishment is a concern because the public's expectations of personalised medicine may be in conflict with current healthcare provision. Several studies suggest that uptake of DTCGT will affect clinicians' workloads if users are referred to healthcare professionals for advice and/or further testing, although a recent study shows that uptake of healthcare in the year following testing was not significantly raised (see this GenomeWeb article). Similarly, there is no evidence to date that supports concerns that testing increases anxiety or leads to inappropriate decision making by users. Many studies show little effect on mood or behaviour after receiving a result (such as Bloss et al's study of DTCGC, and studies reviewed by Marteau et al 2010).
There is currently no published research on UK users of personal genomic susceptibility testing, nor on the views of genetics professionals who may be asked to interpret these results. This research project will examine both users' and professionals' perspectives: interviews will be conducted with up to 20 UK users and up to 20 NHS clinical genetics professionals. This project aims to establish why UK residents buy these tests, how they understand their results and what impact they have on families. The research will also establish what support geneticists offer, and what they think the impact of these tests is likely to be on NHS services.
I am is currently interviewing members of the public who have bought a DTCGT, and genetics professionals who have counselled people who have subsequently been referred to them. She would be delighted to hear from potential participants. If you are interested in participating please see follow this link or contact me directly on finlaytm@cardiff.ac.uk.
The image at the top of this post is Special issue £2 coin, minted in the UK to celebrate 50 years since the discovery of DNA.