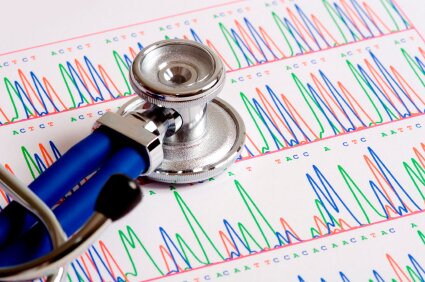 There is a real "wow" paper out in pre-print at the journal Genetics in Medicine. It is a wonderful example of the application of cutting edge sequencing technology to solve a medical mystery. Even better, the authors also include an auxiliary discussion about the medical and ethical issues surrounding the diagnosis, which raises some interesting issues about the transition from research to clinical sequencing.
The Case
A child manifested severe inflammation of the bowel at 15 months; antibiotics failed to clear it up, and he started to lose weight. Standard treatments seemed to have only sporadic effects, and only severe treatment with immunosuppressants, surgery and full bowel clearing could slow down the disease, which is not a long term solution. No cause could be found; the patient's active immune system seemed to be acting abnormally, but all tests for the known congenital immune deficiencies came back negative. The doctors could try a full bone-marrow transplant, but without knowing what was causing the disease, and where it was localised, they had no way of knowing if such an extreme intervention would be successful.
Such a severe and early onset disease is likely to be genetic, but testing immune genes at random to find the mutation could take years before it turned anything up. Meanwhile, the child was seriously malnourished, and at times required daily wound care under general anaesthetic. A few years ago this might have been the end of the story.
Continue reading 'Solving Medical Mysteries Using Sequencing'