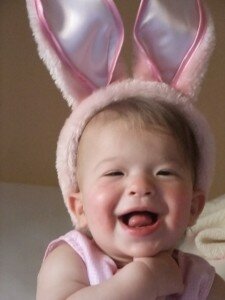 Jimmy Cheng-Ho Lin, MD, PhD, MHS is the Founder/President of Rare Genomics Institute, helping patients with rare diseases design, source, and fund personalized genomics projects. He is also on the faculty in the Pathology and Genetics Departments at the Washington University in St. Louis, as part of the Genomics and Pathology Services. Prior to this, he completed his training with Bert Vogelstein and Victor Veculescu at Johns Hopkins and Mark Gerstein at Yale, and led the computational analysis of some of the first exome sequencing projects in any disease, including breast, colorectal, glioblastoma, and pancreatic cancers.
At Rare Genomics Institute (RGI), we have a dream: that one day any parent or community can help access and fund the latest technology for their child with any disease. While nonprofits and foundations exist for many diseases, the vast majority of the 7,000 rare diseases do not have the scientific and philanthropic infrastructure to help. Many parents fight heroically on behalf of their children, and some of them have even become the driving force for research. At RGI, we are inspired by such parents and feel that if we can help provide the right tools and partnerships, extraordinary things can be achieved.
We start by helping parents connect with the right researchers and clinicians. Then, we provide mechanisms for them to fundraise. Finally, we try to guide them through the science that hopefully result in a better life for their child or for future children. Throughout the whole process, we try to educate, support, and walk alongside families undergoing this long journey.

Scientifically, these studies are not the most efficient. The best studies are well-characterized cohorts or large family pedigrees; most of our studies are trios. The families know that the chances are slim for an immediate transformation. However, they are willing to do anything to help their child. As a father of a 6-month old boy, I would do the same if my son were sick.
What's remarkable is the love and generosity of the communities surrounding these children. Dozens to hundreds give; aunts, uncles, neighbors, friends, and even complete strangers, donate small to large amounts of money towards the cause. These grassroots efforts provide extra resources to complement current government and foundational sources for rare diseases. Our dream is that like Kickstarter, which has raised over $100M for the arts, we can make a significant contribution to the science of rare diseases – impacting families, one at a time.
We have been walking with one particular family for over a year. Our entire team was ecstatic when Maya's sequencing study revealed a promising result – a novel nonsense mutation in a gene that's known to be involved in fetal development. While we are excited about the latest development for Maya, we know that this is just the beginning. Sequencing is not the silver bullet. For Maya, much more experimentation is needed (e.g. to determine the function of the gene, the effect of the alteration, possible therapeutic interventions). At RGI, we are building additional infrastructure to hopefully start to address these additional needs.
Much has been said about the $1000 genome and the $100,000 interpretation. As a bioinformatician and having worked on some of the first exome sequencing projects for any disease (breast, colorectal, glioblastoma, medulloblastoma, melanoma, pancreatic cancers), I would love to tell you that computational analysis can reveal all the answers. Unfortunately, for patients with rare disease like Maya, further experimentation is required. Because she is the first documented case with the specific genetic change, no algorithm or pathway analysis can reliably predict the effect. As sequencing prices drop and computational algorithms and databases increase in sophistication, we need experimental methods to verify all this data and help figure out what these variants do. This will be a great interaction between basic and translational science. At RGI, we are trying to make our small contribution to this effort. We are assembling a network of experts working in all parts of experimental biology (e.g. model organisms, high throughput omics technologies, drug development and repurposing, cellular and stem cell research) to help children like Maya. We hope that there will be a whole group of researchers willing to take the different parts of this process and produce enough data so that it will become a whole new line of research. Like the small amounts of giving inherent in crowdfunding, we think many experts, each contributing a small amount of research, can accomplish much in aggregate. Crowdsourced research may enable new advancements that were not possible before.
The genomics revolution is well underway. Soon, clinical whole genome and exome sequencing will be available to all. The landscape of biological research will be dramatically transformed. Personal genomics is at hand. There is great hope for those with rare diseases. Our dream is that these genomics advances will ultimately translate into therapies and cures. Significant computational and experimental infrastructure is needed. We still have a long way to go, but it's good to dream.