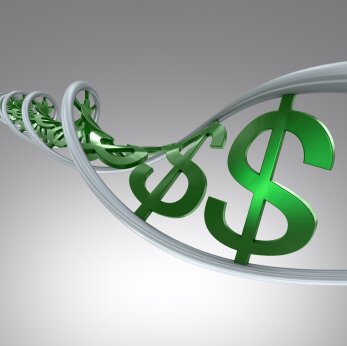 For companies seeking to make their mark in the ultra-competitive next-generation sequencing (NGS) market, new technology and lower prices may no longer be enough.
As the size of the NGS sequencing market grows, and an increasing number of NGS purchasers evaluate an expanding array of providers and technologies (see William Blair's Next-Generation Sequencing Survey), NGS companies are beginning to look beyond price points and product specs in an attempt to stand out.
Ion Torrent on the Offensive. Consider Ion Torrent, an NGS newcomer recently acquired by Life Technologies, which launched its first product (the Personal Genome Machine) a scant four months ago. Since then, Ion Torrent has announced improvements to the PGM's output, read length and sample prep (coverage from Matthew Herper of Forbes here and here).
As it seeks to distinguish the PGM from its competitors' products, particularly Illumina's offerings (see J.P. Morgan's Next Gen Sequencing Survey), Ion Torrent has added a new dimension to its PGM campaign. Ion Torrent recently launched several creative online advertisements, with its side-by-side comparison of the PGM and Illumina's MiSeq system—modeled after Apple's popular "I'm a Mac/I'm a PC" campaign—raising the most eyebrows.
Continue reading 'Next-Gen Sequencing Heading to Madison Avenue?'