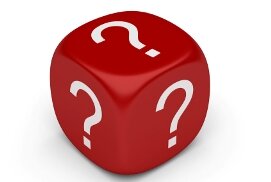 Disclaimer: Genomes Unzipped received 12 free kits from Lumigenix for review purposes, and Dan Vorhaus has provided legal advice to the company. We plan to release a full review of the Lumigenix service in early July.
Last month three direct-to-consumer (DTC) genetic testing companies opened their mailboxes to find a slightly ominous but entirely expected letter from the FDA. The three recipients (Lumigenix, American International Biotechnology Services and Precision Quality DNA) received substantively equivalent letters, with the FDA warning each company that its genetic testing service "appears to meet the definition of a device as that term is defined in section 201(h) of the Federal Food Drug and Cosmetic Act," and that the agency would like to meet with company representatives "to discuss whether the service [they] are promoting requires review by FDA and what information [they] would need to submit in order for [their] product to be legally marketed."
Translated from bureaucratese, that means that the FDA views these services as ones that may need to be formally reviewed by the agency and either approved or cleared before they can be legally sold. The FDA letter asks each company to describe its service and to explain either (1) why it does not require FDA approval or (2) how the company plans to pursue such approval.
This is a strategy that the FDA has pursued with a growing cadre of DTC service providers. These letters (currently 23 and counting1) represent the only public and company-specific actions the agency has taken to date with respect to DTC genetic testing. While many DTC letter recipients are engaged in dialogue with the FDA, those conversations have occurred beyond the public's view. Until now.
Continue reading 'DTC Genetic Testing and the FDA: is there an end in sight to the regulatory uncertainty?'