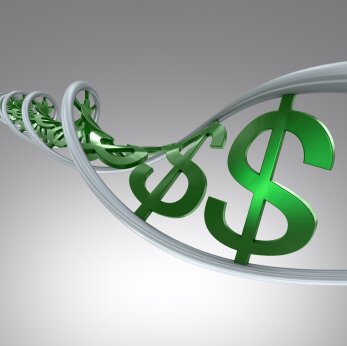 For companies seeking to make their mark in the ultra-competitive next-generation sequencing (NGS) market, new technology and lower prices may no longer be enough.
As the size of the NGS sequencing market grows, and an increasing number of NGS purchasers evaluate an expanding array of providers and technologies (see William Blair's Next-Generation Sequencing Survey), NGS companies are beginning to look beyond price points and product specs in an attempt to stand out.
Ion Torrent on the Offensive. Consider Ion Torrent, an NGS newcomer recently acquired by Life Technologies, which launched its first product (the Personal Genome Machine) a scant four months ago. Since then, Ion Torrent has announced improvements to the PGM's output, read length and sample prep (coverage from Matthew Herper of Forbes here and here).
As it seeks to distinguish the PGM from its competitors' products, particularly Illumina's offerings (see J.P. Morgan's Next Gen Sequencing Survey), Ion Torrent has added a new dimension to its PGM campaign. Ion Torrent recently launched several creative online advertisements, with its side-by-side comparison of the PGM and Illumina's MiSeq system—modeled after Apple's popular "I'm a Mac/I'm a PC" campaign—raising the most eyebrows.


It's not all YouTube ads either. Ion Torrent and its parent Life Technologies also recently announced a $7 million crowdsourcing initiative, with initial challenges focused on improving PGM performance.
Nor is Ion Torrent alone in embracing new channels to reach its potential customers. Last week, Complete Genomics, another NGS newcomer, unveiled a corporate blog intended to engage a customer base it hopes will expand rapidly as "thousands, and then millions, of genomes [are] sequenced once sequencing is incorporated into pediatric diagnostics, clinical trails, and cancer pathology." In a more substantive announcement, Complete Genomics backed up its projections of NGS growth when it announced that it shipped 600 genomes in Q1 alone, a 20% increase over its previous estimate.
Expanding the Reach of NGS. Earlier this year, both here and at the Genomics Law Report, we surveyed readers about the likely demand for sequencing in 2011. A majority of readers predicted that 2011 would see anywhere from 2,000 to 10,000 new human whole-genome sequences. Those predictions—which through Q1 seem perfectly reasonable—are remarkable when you consider how recently the sequencing of each new genome rated a newsworthy event.
As for where the capacity to satisfy the rising NGS demand is coming from, Nick Loman and colleagues at the University of Birmingham estimate that there are around 1,500 NGS machines spread across 500 centers worldwide. A breakdown is available in the form of a wonderful map and sorted data. What the top-line numbers from Loman and colleagues don't disclose, however, is that more than one quarter (379) of those 1,500 machines are concentrated in the hands of the four largest sequencing facilities (BGI, the Broad Institute, The Genome Center at Washington University and the Wellcome Trust Sanger Institute). As the cost of acquiring and operating an NGS machine continues to drop, and the number of applications for NGS data continues to rise, the pool of potential customers will grow and the tremendous concentration of NGS horsepower will dissipate.
It should also be noted that the data from Loman and colleagues do not include Complete Genomics, which uses a sequencing-as-a-service business model based on its own proprietary technology. The sequencing-as-a-service model (which the company itself refers to as a "genome sequencing factory") represents still another way in which the pool of NGS customers is likely to rapidly expand.
YouTube ads might not be what we expect from NGS companies, but as the market grows and diversifies in the coming months and years, large companies and sequencing facilities will not be the only ones buying the next generation of NGS technology. New and perhaps less experienced NGS consumers will broaden the customer base and encourage both established and upstart NGS companies, as well as their Madison Avenue marketers, to embrace all manner of strategies in an attempt to differentiate themselves from their competitors.