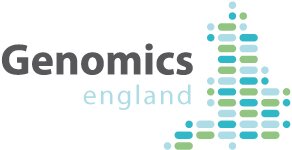 The UK's ambitious plan to sequence 100,000 whole genomes of NHS patients over the next 3-5 years, announced by the UK Prime Minister in December last year, sparked interest and curiosity throughout the UK genetics community. Undeterred by the enormity of the task, a new company, Genomics England Limited (GeL), was set up in June of this year by the Department of Health, tasked with delivering the UK100K genome project. Yesterday, they held what I'm sure will be the first of many 'Town Hall' engagement events, to inform and consult clinicians, scientists, patients and the public on their nascent plans.
So what did we learn? First, let's be clear on the aims. GeL's remit is to deliver 100,000 whole genome sequences of NHS patients by the end of 2017. No fewer patients, no less sequence. At its peak, GeL will produce 30,000 whole genome sequences per year. There's no getting away from the fact that this is an extremely ambitious plan! But fortunately, the key people at GeL are under no illusions about the fact that theirs is a near impossible task. As originally envisioned, they will focus on rare inherited diseases, cancer and infectious disease (in collaboration with Public Health England), although exactly how patients will be selected for sequencing remains uncertain and open for discussion. Many of the details will be trialled and decided during the first Pilot Phase, which aims to sequence just a few thousand genomes over the next ~18 months and develop good models of practice for consent, sample storage, data generation and variant analysis.
It is likely that several sequencing centres will be created in England through partnership with industry. Although we still don't know who will be providing the raw sequence data, GeL are being extremely savvy with their tendering strategy and encouraging competition between the existing next generation sequencing providers to drive down costs, in full awareness that their initial Government funding of £100 million won't reach far at today's price of ~£5000 per genome! Plans for data analysis still seem a little hazy, but we were assured that genomic data will be stored inside the NHS firewall – individual genomic data will be linked to patient records for clinical use, and anonymised data will be available in a safe haven for research. This sounds great in outline, though I still have no idea how they are actually going to get from today's NHS, with it's antediluvian IT infrastructure and limited informatics resources, to this ambitiously data-rich future.
Predictably, the issue of return of incidental findings was raised several times by both patients and professionals. (Whether these should more properly be called unsolicited/ additional/ secondary/ opportunistic findings is a hot topic, but I don't have space to do it justice in this post!) A number of people – both in GeL and the audience – were strongly in favour of sharing findings with patients, so long as we are sure of their consequence. And therein lies the rub. For me, the elephant in the room was the enormous uncertainty around interpretation of genomic variants in individual patients. Understanding the effect of rare functional variants in known genes is extremely challenging for individual patients, even in a diagnostic setting, and the difficulties substantially increase as we try to interrogate more variants for additional diseases. Although there are undoubtedly benefits of clinical genome sequencing, we must also be wary of causing harms – either by failing to identify clinically useful variants, or by feeding back useless or misleading information to patients. The situation will doubtless improve as we sequence more genomes and do more research, but to start with, GeL would be well advised to focus on delivering diagnoses for patients rather than being distracted by opportunities for premature genome screening.
As Sir John Chisham, Executive Chair of GeL, emphasised in his closing comments: this is an infrastructure project that aims to create a legacy for genomic medicine in the NHS for years to come. When all is said and done, there is little doubt that put in the position of facing cancer or dealing with a rare familial disease, most people would be keen to have whole genome sequencing. There is likely to be enormous public support for the project, and I think most geneticists are excited about the diagnostic potential it offers. Perhaps, then, their greatest challenge will be managing expectations – of patients who expect a diagnosis, of clinicians who expect the practice of medicine to be revolutionised overnight, and of politicians who expect to see a return on their investment.
The GEL logo at the top of this post comes from their website, and is presumably © Genomics England Limited.