One of the major bioethical debates in clinical genetics and genomics research is the issue of what to do with incidental or secondary findings (IFs) unrelated to the original clinical or research question. Every genome contains thousands of rare variants, including a surprising number of loss of function variants, as well as hundreds of variants associated with common disease and dozens linked with recessive conditions. As whole genome or exome sequencing is used more routinely in non-anonymised cohorts – such as the 100,000 patient genomes to be sequenced by the UK NHS – these variants will be uncovered and linked to an increasing number of individuals. What should we do with them?
Robert Green of Brigham and Women's Hospital in Boston, who co-chairs the American College of Medical Genetics (ACMG) working group on secondary findings, was quoted in a Nature blog last year saying, "we don't think it's going to be a sustainable strategy for the evolving practice of genomic medicine to ignore secondary findings of medical importance". But just saying it doesn't make it so. There are still numerous questions that need to be addressed – you can be part of the debate by participating in the Sanger Institute's Genomethics survey.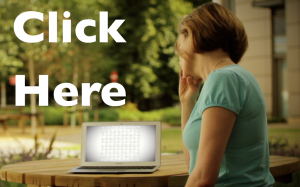 What constitutes an IF? As I've said before, genomic variants range from common to rare, and from irrelevant to disastrous. Potential IFs might include misattributed paternity, carrier status for recessive diseases, or a dominant oncogenic mutation. Many people advocate limiting IFs to a short defined and agreed list of clinically valid and actionable variants associated with serious diseases.
Is there a duty to disclose IFs to patients and/or research participants, and if so, who's duty is it? Do clinicians and/or scientists who have both access to genomic information and the competence to interpret it have a moral responsibility to re-contact and disclose genomic findings to research participants? Unfortunately, most scientific researchers generally lack the clinical experience to feed back results directly to patients, and most clinicians lack the skills required to accurately interpret the variants. Moreover, almost everyone lacks the informatics architecture needed to make feedback to patients logistically feasible! Even if there is a duty to disclose IFs, it's unclear how this duty should be fulfilled and what proportion of research or healthcare funding should be reserved for this purpose.
Should individuals be able to choose what IFs to receive? Rather than impose a system upon patients or research participants, some people advocate offering different options. Couples might want to know their carrier status for numerous recessive diseases; individuals already on medication might want to know whether they are fast or slow drug metabolisers; and so on. Some people might not want to receive anything, and I would strongly defend their right not to know. However, the level of genomic knowledge required to make an informed choice about what information to receive – or indeed not to receive – is enormous.
Who has a right to your genetic information? Protecting patient confidentiality is at the heart of current medical practice, but by its very nature genomic information is familial. IFs may have significant implications for family members, rather than the individual under investigation. Because of our common genetic heritage, there may also be substantial health benefits of sharing genomic variation much more widely. Then again, how would you feel to find your own genome in a public database with an undisclosed, highly penetrant BRCA mutation?
Reframing the debate
One of the things that has always bothered me about the IF debate in genomics is the idea that these findings are 'incidental' at all – that we just can't help but stumble upon significant variants while reading peoples' genomes. In this fantasy world, researchers and clinicians who don't share IFs with people must be hiding them somewhere, stowed away in a draw marked 'Confidential'. I think this wholly misleading scenario is partly a result of the frequent comparison with medical imaging, where radiologists really can't help but see IFs. However, the situation in genomics is less like a spot-the-different picture and more like a well-worded Google search. Because the genome is so vast, analyses have to be targeted at particular types of variants based on the clinical or research question. Assessing someone's genome for a hereditary genetic predisposition to breast cancer, for example, is unlikely to incidentally throw up the fact that they also have a dominant neurodegenerative disease – the mutations are in different locations and will not both be extracted by a computational search for either one of them. Simply stumbling upon clinically actionable IFs in a whole genome sequence is highly unlikely (with the exception of co-located IFs, where a single variant is associated with multiple diseases, which are both incidental and unavoidable.)
Gliwa and Berman [Am J Bioethics 13 (2013): 32-42] have finally posed the right question: do researchers have a duty to actively look for certain types of genetic findings? To address this issue, Gliwa and Berman drew on the ancillary care literature, which focuses on the "circumstances under which investigators should provide care for research participants which is not independently required for safe, scientifically sound trials". Three criteria are presented for judging when there might be an obligation to actively seek IFs: (1) benefit to the patient, (2) uniqueness of access to the data, and (3) reasonableness of burden to the research team. They conclude that because the potential benefits are low (due to our very incomplete understanding of the genome) and the burden is high (as analysing and confirming variants for feedback would require considerable investment of time and resources), there is currently no obligation to feedback IFs. However they argue that if both these factors change, and it remains difficult/economically infeasible for patients to access the information via other sources, in future an obligation to disclose IFs might arise.
Throwing away the "stumble strategy" would allow disclosure of specific classes of variants to become an evidence-based decision rather than a process of random luck. This surely has to be a move in the right direction. However, even assuming that a list of clinically reportable variants could be agreed, interpretation of those variants in asymptomatic individuals who lack family history of a given disease will be incredibly challenging, and there is every chance of doing more harm than good. Given this, would you want to know?